FAQs
How do I get the timer to show on my second screen?⊕
TeacherTimer is designed for use on a two or more screen setup where the displays are not mirrored - that is, each display is separate.
If you're not sure whether or not your displays are mirrored, go to System Preferences -> Displays -> Arrangement: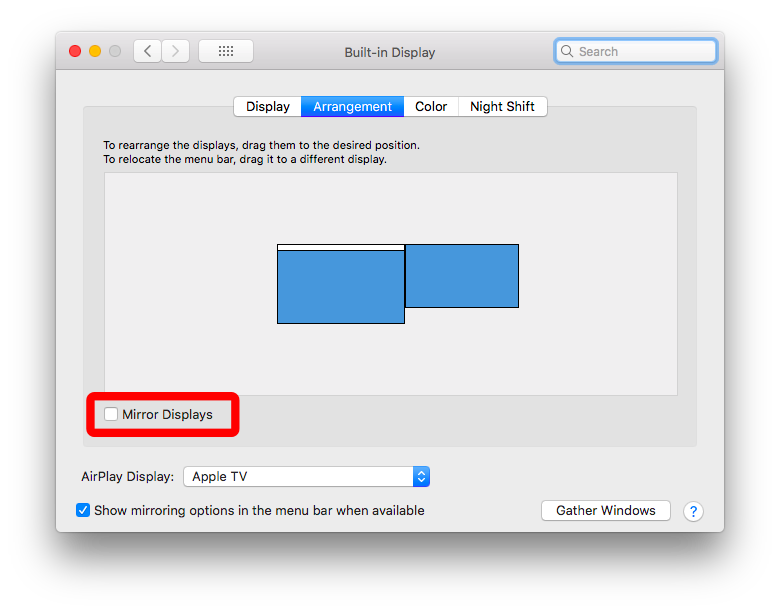 Make sure that you have 'mirror displays' unchecked.
Can I set a default time?⊕
No problem! Open the preferences window (TeacherTimer -> Preferences) and choose a time!
How do I get the timer to float above other windows?⊕
This option can also be found in the preferences window. You can also disable it there!
My question hasn't been answered!⊕
No problem, send any questions, bug reports or feature requests to contact [at] pixelscience.co.uk